Workplace PPE Vending Machines : PPE distribution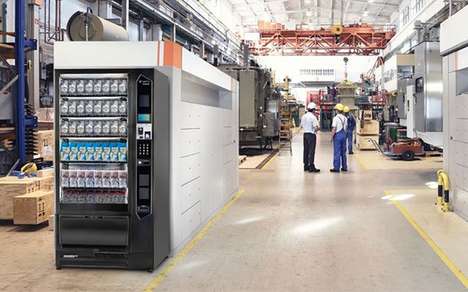 Personal protective equipment (PPE) has become a very hot commodity during the COVID-19 pandemic as a way to keep frontline workers safe, so Evoca Necta has announced it will support PPE distribution with its vending machines in workplaces.
The announcement includes the Necta Melodia, Tango, Jazz and Orchestra vending machines, which are able to be customized to fit an array of PPE including masks, gloves and more. The vending machines can also be fitted with Hi devices that can connect with Evoca's Hi Suite back office management platform to provide employees with unique codes to access their allocated gear, perform audits and more.
Evoca Uk Sales Director Craig Jukes spoke further on the vending machine PPE distribution move saying, "We have to anticipate what 'the new normal' will look like when the current restrictions on movement are relaxed and public spaces begin to re-open. The economy needs shopping centers, railway stations, airports and other busy locations to open as soon as it's safe to do so, but the chances are that social distancing will become a part of life for the foreseeable future. I also think it's odds-on that we'll be required to wear protection such as masks and gloves when we enter enclosed public spaces. Management in these locations will need to come up with ways to make these products available to the public and vending machines are the perfect solution. They're safe to use and they can be used whilst maintaining social distancing. What's more, they are unattended – there's no need for a member of staff to be present."