Virtual Restaurants : Virtual Restaurant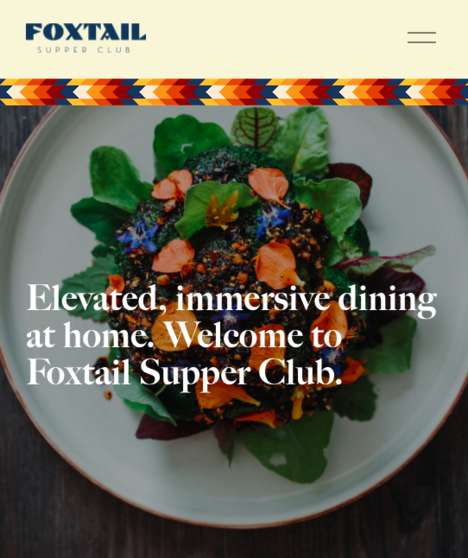 The pandemic has impacted the way millions of restaurants operate and while some businesses are struggling to stay afloat, new ventures like virtual restaurant Foxtail Supper Club are launching. Austin chef Page Pressley intended to open Foxtail Supper Club as a physical restaurant but plans quickly changed and Pressley decided to adapt by creating a virtual restaurant concept.
Twice weekly, Foxtail Supper Club opens up 11 "seats" so that diners can come together at a specific place (Zoom) and time. Through Assembly Kitchen, a local online platform for meal kit deliveries, guests get their prepared meal delivered to their door, along with cooking instructions so that they can finish the necessary preparations. The five-course dinners include two main entrees and dessert, with items that change regularly as part of a rotating menu.