Virtual Lineup Apps : safe queue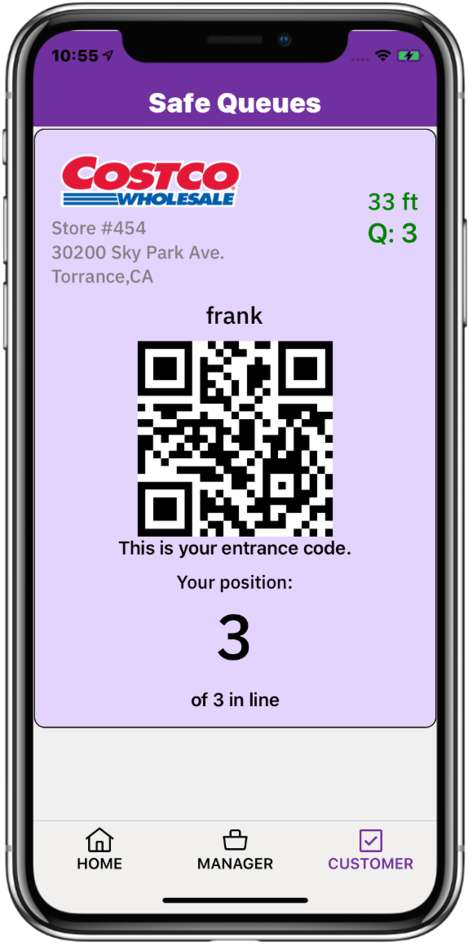 Many businesses have implemented temporary systems to reduce in-store capacity and encourage social distancing, and as retailers plan to gradually reopen, they are looking for streamlined systems to support both safety and efficiency—and Safe Queue has emerged as a new app that gives people the ability to virtually reserve their spot in line.
As more stores open, there may not be enough safe spaces for people to line up outside of stores, especially on streets where shops are positioned one beside another. Safe Queue was created to help people reserve their spot in line digitally, so that they may stay in their car or elsewhere and avoid congregating at the store's physical entrance. The tool for managing the flow of customers relies on GPS technology and QR codes to confirm entry.
Image Credit: Safe Queue