Uniting Music Maps : listening together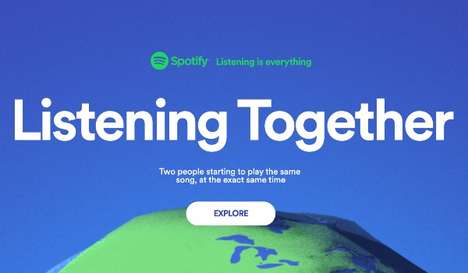 It's no secret that music brings people together and this is especially true during a difficult time thanks to a new initiative from Spotify called Listening Together. While it remains uncertain when music lovers will be able to go to a concert or attend a music festival, this new feature from the streaming platform shows pairs of Spotify users who are listening to the same song at the same time, no matter how far apart they are.
On the interactive map, users may feel less alone and they can also broaden their taste in music by discovering what others are listening to. To go along with the Listening Together map, Spotify also created a Listening Together With playlist to promote even more unity and music discovery.
Image Credit: Spotify