Ultra-Small Cooking Thermometers : wireless meat thermometers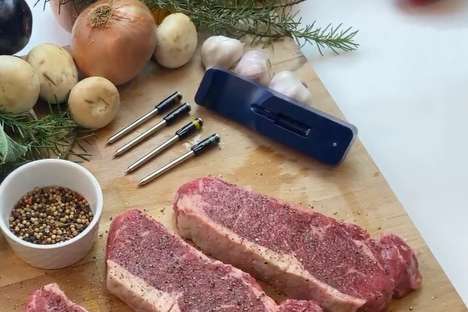 The Mini by TMS wireless meat thermometer is an ultra-compact version of traditional kitchen thermometers that will transform the capabilities of chefs by enabling them to cook with more versatility than ever. The thermometers are boasted as being the smallest true wireless solution out there for cooking and work by being inserted into cuts of meat discreetly to track doneness from afar. Users can keep an eye on their recipes from their smartphone, while the compact devices will still deliver up to eight hours of use per charge.
The Mini by TMS wireless meat thermometers are entirely waterproof to allow users to easily clean them between uses or even toss them in the dishwasher for an even less tedious cleanup process.