Ultra-Slim Waterproof Power Banks : CYON wireless power bank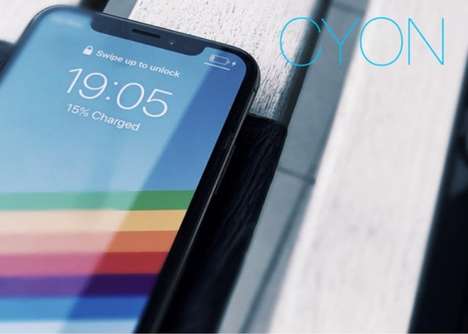 External battery packs have become almost as essential as smartphones themselves, which is seeing new options like the 'CYON' wireless power bank be introduced. The power bank features up to 7,000mAh of electrical capacity within and features an impossibly thin design that measures just 4.2mm in thickness. The unit is inexpensively priced yet maintains a waterproof design to boot that will make it suited for the lifestyle needs of avid travelers or adventurers.
The 'CYON' wireless power bank also, as implied, is capable of charging devices wirelessly to further enhance it's compatibility with the latest generation smartphones on the market. The battery is suited for storage almost anywhere thanks to its compact profile that's suited for pockets, packs or anywhere else.