Two-in-One Productivity Tablets : Microsoft Surface Go 2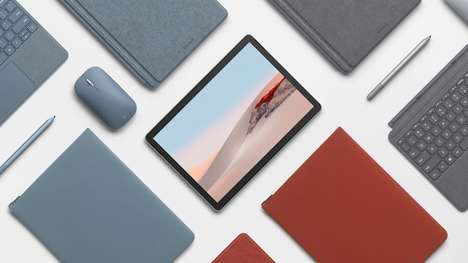 The Microsoft Surface Go 2 is an enterprise-ready solution that will also meet the needs of prosumers seeking out a way to perform an array of digital tasks for leisure or pleasure purposes. The system is characterized by its crisp 10.5-inch touchscreen display that enhances navigation, while also enabling it to be used as a conventional tablet when not in laptop mode. This is further enhanced with a 10 hour battery rating to ensure the system can keep up with the demands of users without requiring any downtime to power back up.
The Microsoft Surface Go 2 weighs in at just 1.2 pounds, has built-in WIFi along with optional LTE connectivity and is priced starting at just $399 to make it an accessible computing option.