Top 100 Shoes Trends in April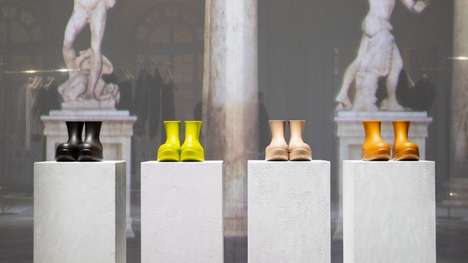 This list of April 2020 shoe trends are predominantly designed to prepare for the recent arrival of the Spring season. There are a plethora of different silhouettes that ready for the warmer season along with functional footwear for trail or athletic purposes. Some designs even dive into sustainable components to play a role from a macro-perspective to better the environment.
One example this month is by Jordan Brand and the new 'Hare 2.0' shoe that takes the Air Jordan 7 as the foundational silhouette. It is inspired by the cartoon Bugs Bunny and simultaneously celebrates Easter with the playfully pastel color palette. Another example this month is by luxury brand Bottega Veneta and the launch of its biodegradable boots beautifully designed in a monochromatic look.