Summer-Ready Wireless Earphones : Powerbeats Pro earphones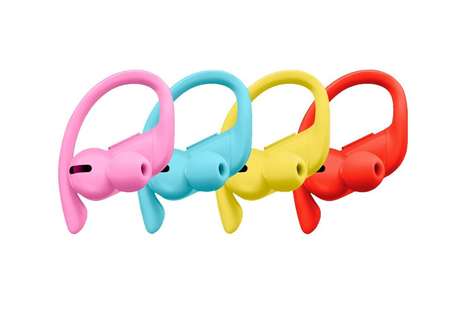 With summer just around the corner, it seems that Apple is set to debut its Powerbeats Pro earphones in four new summer-ready hues. This expands beyond the current color options of black, moss, and navy.
The news of the new colors for the Powerbeats Pro earphones was initially shared on Weibo account WaveTech. According to the account, the Powerbeats Pro earphones will soon be available in 'Cloud Pink,' 'Glacier Blue,' 'Spring Yellow,' and 'Lava Red' hues. In addition to the slick monochromatic color scheme, the earphones will boast the same high-tech specs, such as secure-fit earhooks, a long-lasting charge, and hands-free controls.
While the official release date for the summer-ready Powerbeats Pro earphones has yet to be confirmed, it should be soon.
Image Credits: Macrumors.