Subwoofer-Equipped Smart Soundbars : Yamaha YAS-109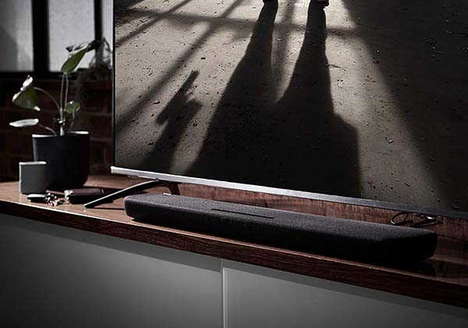 The Yamaha YAS-109 smart soundbar is a premium living room entertainment audio solution that will work to enhance movies, shows and music with a high-end functionality. The unit weighs in at 10.33 pounds and will deliver 120W of output to allow for room-filling sound that meets or exceeds the expectations of prosumers. The soundbar also boasts built-in dual subwoofers to eliminate the need for separate equipment and make it even more suited for smaller living spaces where clutter can quickly add up.
The Yamaha YAS-109 smart soundbar has built-in smart speaker functionality thanks to Amazon Alexa connectivity that will allow users to play their choice of content and perform other digital tasks without having to search for the remote.