Sturdy Electric Fat Bikes : SPLACH STARK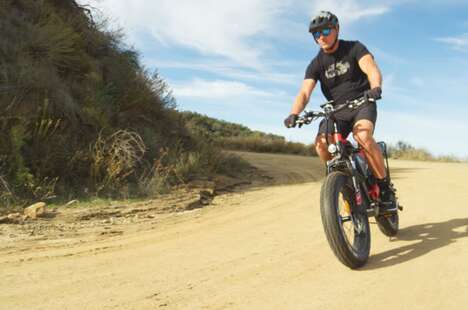 The SPLACH 'STARK' bike is an eco-friendly transportation solution for adventurers and off-grid explorers alike that will enable them to take on virtually any terrain without having to exert too much energy to do so. The bicycle features a powerful 750W motor that enables it to reach speeds of up to 25mph, while a dual-battery system will accommodate a maximum range of 85 miles. This enables the bike to easily be used on hills, stairs and uneven terrain of all kinds which is further enhanced thanks to its signature fat tires that will increase stability.
The SPLACH 'STARK' bike is finished with an LCD on the handlebars that will communicate charge, mileage, speed and more to the rider as they go.