Streamlined Multi-Tasking Tablet Features : multi-window capability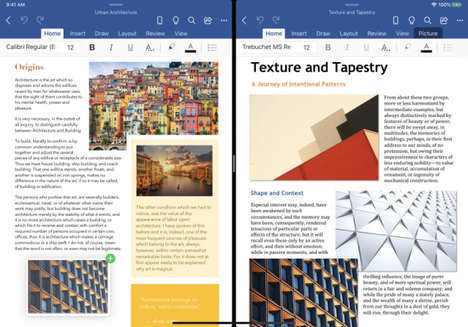 Microsoft Office for iPad is currently testing a multi-window capability feature, which is currently available for Office Insiders. Microsoft Insider can access the feature through Recent, Shared, or Open file lists. After that, they can move a file to one side of the screen, and another file to the other side.
The multi-window capability will be able to allow iOS users to split their screen when working with either Word or PowerPoint. However, Microsoft did not indicate a timeline as to when the feature may be more widely released.
Overall it could be popular with users as it allows for a more streamlined multitasking experience that many users may value. Additionally, Apple has released this capability through iPadOS 13.
Image Credit: Microsoft