Story-Based Next-Gen Platform Games : Balan Wonderworld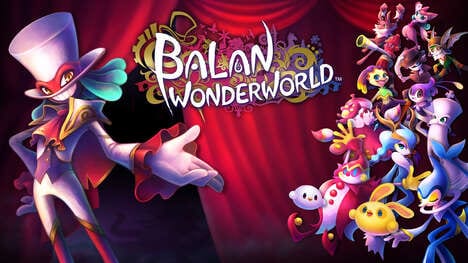 'Balan Wonderworld' is an upcoming platform game that's developed by Balan Company and Arzest, and published by Square Enix.
The game follows two lead characters named Leo Craig and Emma Cole, who make their way through the magical Wonderwold by following maestro Balan. Players will get to experience a total of 12 stories throughout the game, and will have the chance to collect up to 80 different costumes—each of which will grant them new actions and abilities that they can use to their advantage on their adventures.
Balan Wonderworld is set to release in March 2021, and will be available on PlayStation 4, PlayStation 5, Xbox One, Xbox Series X and S, Nintendo Switch, and Microsoft Windows.
Image Credit: Square Enix