Shelf-Equipped Rollable TVs : Rollean TV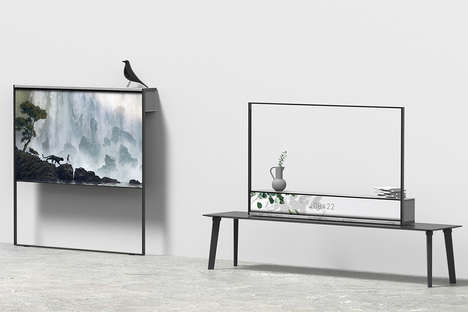 The conceptual 'Rollean TV' has been designed by Joonhyuk Hong as an ultra-minimal solution for the modern living room or open-concept living space that would maximize functionality without sacrificing on style. The TV highlights a built-in shelf that can be positioned in one of two way to offer a small amount of storage space behind the screen or on top of it, depending on the frame size. This would enable the TV to nearly disappear into a living space, while still leaving a small section of the screen visible to display artwork, the time or perhaps even information from a voice assistant.
The conceptual 'Rollean TV' is positioned as the next-generation of living space TVs that addresses the needs of urban consumers who might have limited space to work with in their home.