Quick-Setup 3D Printers : Creality CR-6 SE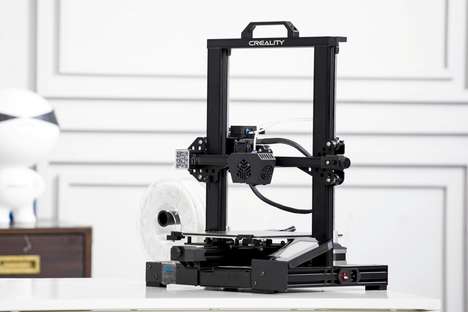 3D printers are often associated with having a complex setup process that requires a fair bit of digital knowledge and prowess to perform, but the Creality CR-6 SE 3D printer is engineered to change this. The printer can be set up for use in just five minutes and takes about two minutes to start printing thereafter, which helps to make it the perfect solution for amateur or advanced users alike. The unit doesn't require any leveling and is easily fed with filament to decrease the amount of time that needs to be spent fiddling with the unit for use.
The Creality CR-6 SE 3D printers is the design work of Michael Tang, Louis Tang and Alan Xu, and also puts a focus on a low-cost profile to help make it further accessible for makers and DIYers alike.