Pronunciation Translation Features : Google Lens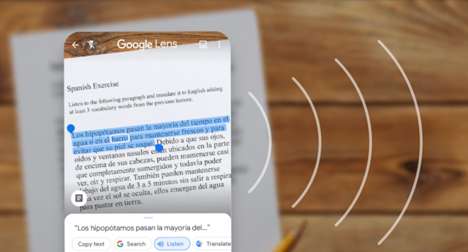 Google Lens has added a number of new features that add new functional capabilities. The new features are currently available for android, and an iOS rollout will take place soon. One of the new features helps users be more productive, though a copy/paste function that allows users to save text from physical documents and use it in digital formats.
Google Lens now also has the ability to help users with the pronunciation of translated words. This feature can be accessed by selecting the 'Listen' button to hear a word said out loud.
Lastly, Google Lens now has the ability to help users understand concepts form search results. Users can tap phrases and Lens will provide them with the necessary information to explain difficult concepts.
Image Credit: Google