Precision Prosumer Laptops : New Dell XPS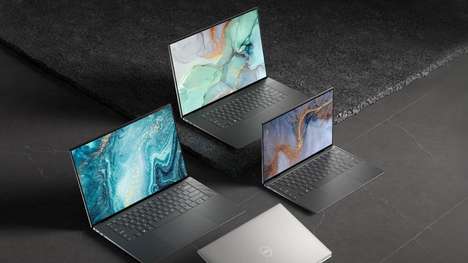 The new Dell XPS 17 laptop has been unveiled by the brand as a solution for prosumers seeking out a next-generation way to perform an array of tasks in a mobile manner. The laptop is equipped with 10th-generation Intel Core processors that will deliver power that's similar to what you'd experience with a desktop and also boast GeForce GPU graphics to make it suited for creative professionals. The system can supported up to 64GB of RAM and features an Intel WiFi 6 chipset to deliver the fastest wireless connectivity possible.
The new Dell XPS 17 laptop has a touchscreen display with resolution as high as 4K Ultra HD+ to make it ready for intensive use by designers or gamers alike.