Photography Optimization Smartphone Cases : SmartPhoto Case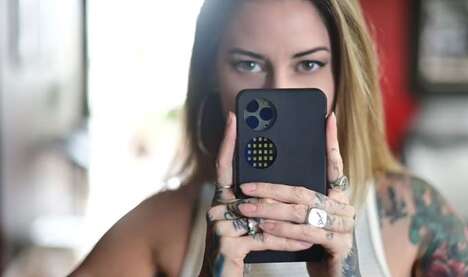 Tattoo artists and avid photographers alike often have to deal with lighting issues that can affect how their work is captured, so the 'SmartPhoto Case' has been created with this in mind. The case comes in models for popular smartphones from brands like Samsung and Apple, and works by illuminating the subject or work without having to deal with reflections or glare. This is achieved thanks to a built-in flash that can be adjusted to the power needs of the user in order to brighten up spaces or artwork in an instant.
The 'SmartPhoto Case' has a rechargeable 2,200mAh battery within to power the internal LEDs instead of drawing energy from the smartphone to accommodate better power usage.