Personalized Coaching Health Platforms : Lever Health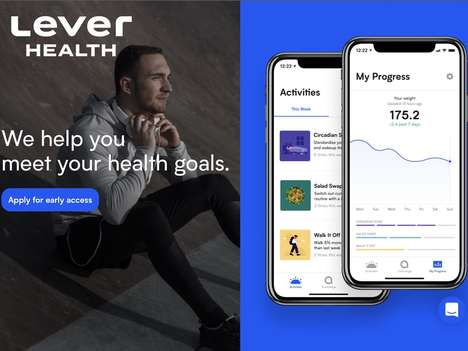 Decentralized health solutions are quickly becoming essential for many consumers, which is seeing options like the 'Lever Health' platform be introduced. The platform works by providing members with a dedicated coach who will work with them to help them figure out what is going to be best for them and their fitness and/or health goals. This could help a user to eat better, be more agile in their fitness endeavors, enjoy quality rest at night and more.
The 'Lever Health' platform integrates with Apple Health to help provide coaches with a more complete view of the person's health, while also providing users with unlimited chat with their coach through the accompanying app. Priced at $100 per month, the service could work effectively to help users maintain more control over their daily lifestyle.