Patient-Monitoring Camera Systems : Nest Cams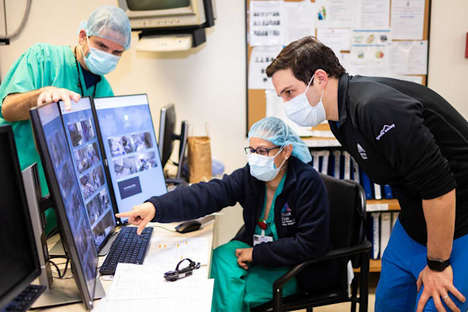 Google is collaborating with Mount Sinai Hospital, located in New York City, in order to protect health care workers, by implementing Nest Cams to track COVID-19 patients. Using Nest Cams allows health care professionals to monitor patients remotely, which can protect against spreading the virus. Additionally, if patients can be monitored from a distance, then protective equipment can be used more sparingly, and ensure future stock.
The units will also have special features, including the ability to communicate with patients, as well as a feature to keep track of a patient's vitals. The ability to respond to questions was also added to the camera. Overall the special features enable contactless interactions to protect health care workers.
Google will also look to provide 10,000 Nest Cams to hospitals all across the United States.
Image Credit: Google/ Mount Sinai Hospital