Opulent Egg-Shaped Speakers : Pantheone 'I' speaker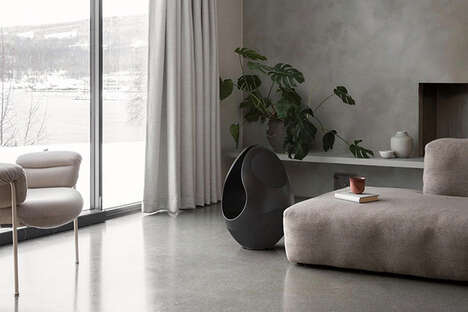 The Pantheone 'I' speaker is a high-end audio solution for the home that will provide users with a style-conscious way to enjoy their favorite music or content. The egg-shaped speaker features a set of curvaceous aesthetics that make it an elegant piece to admire within the home as it plays well-balanced audio. The unit achieves high-end audio capabilities thanks to built-in subwoofers, a curved-port bass reflex chamber, a long-throw voice coil and more inside a resin enclosure that has been fully molded.
The Pantheone 'I' speaker is priced at $2,190 and is capable of creating 360-degree audio that will completely envelop the user as well as the space to make it perfect for larger areas or open-concept homes.