Nonelectric Feline Water Fountains : KittySpring fountain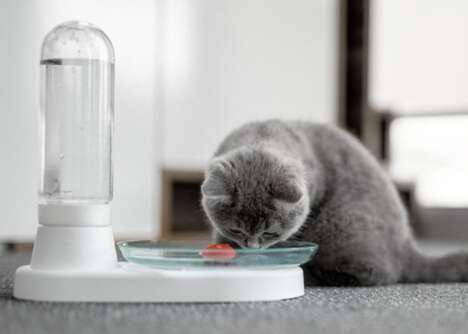 The KittySpring Fountain is a simple, stylish accessory for cat owners to incorporate into their home when looking for a way to support the health of their furry friend. The unit works by being positioned on the floor and siphoning water down from the integrated storage bottle to leave it available for cats to drink in the accompanying serving bowl. This will allow owners to fill the bottle and rest assured that their cat will have enough water available for two days without requiring a refill.
The KittySpring Fountain also features an open-concept design for the drinking bowl that will allow cats to drink without making contact with the sides with their whiskers, which can cause discomfort. The unit is also focused on an antibacterial design that can be easily cleaned every few days with ease.