Next-Gen Pocket Smart Speakers : Beosound A1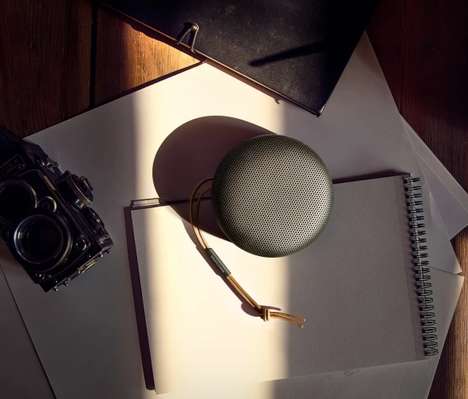 The latest generation Bang & Olufsen Beosound A1 speaker has been unveiled by the high-end audio brand as a compact device that will bring premium sound with the user wherever they go. The pocket-sized speaker has a slimmer design that's also more lightweight and will deliver up to 18 hours of playback thanks to the newer, more efficient battery within. The unit has a more powerful Bluetooth processor for stronger connections with devices, while also providing a better frequency response.
The second-generation Bang & Olufsen Beosound A1 speaker is now IP67 rated for water and dust resistance to make it suited for use in aquatic outdoor environments. Three internal microphones allow for better call quality, while also working to pick up the user's voice when utilizing Amazon Alexa connectivity.