Multi-Angle Audio Soundbars : Dolby Atmos Soundbar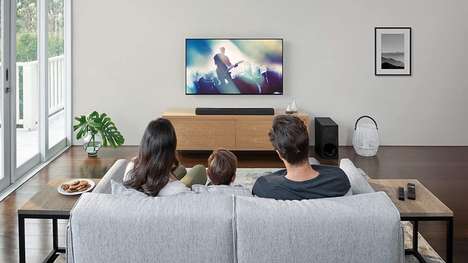 The Sony HT-G700 Dolby Atmos Soundbar is an immersive piece of audio equipment that will work to elevate the home theater experience and provide prosumers with a way to enjoy their favorite content in an even better way. The unit harnesses the power of the namesake Dolby Atmos technology and also features Vertical Surround Engine technology that will help audio to sound as though it's coming from all angles. The 7.1.2 surround sound functionality will allow users to clearly hear the voices of the characters through the dedicated center speaker to prevent them from being lost in background audio.
The Sony HT-G700 Dolby Atmos Soundbar can be upscaled in an instant using the Immersive Audio Enhancement button for a fuss-free experience.