Minimalist Desktop Time Indicators : NEWTIME time 2.1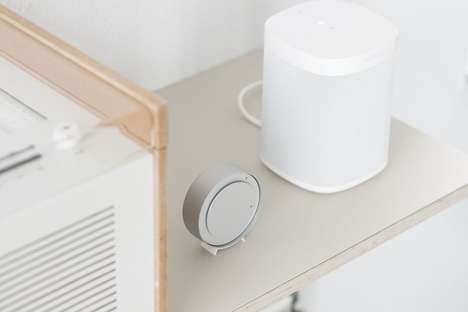 The NEWTIME time 2.1 clock is the second-generation solution from the Netherlands-based boutique design studio REMI VAN OERS as a minimalist decor time for the home that doesn't skimp on functionality. The clock features an anodized aluminum design that's rounded in shape and finished with dots in place of digits to help convey the time to the user. This puts a focus on a minimalist design that's sure to entice those looking for an alternative to wall clocks with large or flashy accents.
The NEWTIME time 2.1 clock is priced at €180 and is powered by an internal battery that can be removed with a single push movement. The layered design of the clock face helps to make it legible from near and far.
Image Credit: REMI VAN OERS