Merchant-Focused App Collaborations : new Shopify app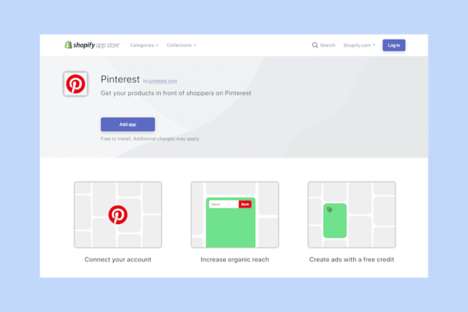 The new Shopify app has new features to make it easier for users to sell items on the Pinterest platform. The new features for the Shopify app were made possible through a partnership between the two organizations. Sellers on Shopify can now mark their entire product line as shoppable item pins on Pinterest. Additionally making items as shoppable pins is a quick process that only takes uses a few seconds.
Other new features for the app include tag installations, automatic product updates, as well as a new system to purchase ads.
The collaboration is indicative of Pinterest's push toward increasing sales on the platform. Previously Pinterest made it easier for users to buy the items they see on the app.
Image Credit: Pinterest/ Shopify