Magnetic Port Expansion Hubs : HyperDrive DUO USB-C Hub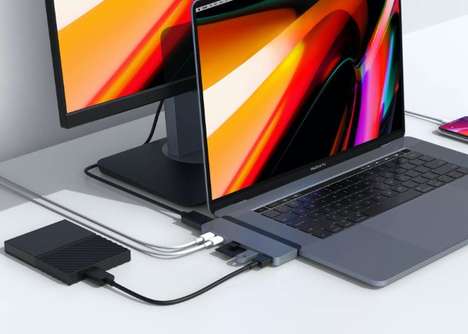 The MacBook Pro is an essential tool for many prosumers out there but is limited in terms of port variety, so the HyperDrive DUO USB-C Hub has been unveiled as the brands latest solution that will correct this issue. The hub works by being magnetically connected to a laptop and connecting into the existing USB-C ports to immediately add in an array of older port formats. This includes USB-A, SD, microSD and HDMI, while also providing USB-C ports to accommodate newer solutions.
The HyperDrive DUO USB-C Hub is designed with a precision milled aluminum case that is intended to merge seamlessly with the finish of the Silver and Space Gray MacBook Pros to allow for a seamless look.