Luggage-Compressing Devices : portable luggage compressor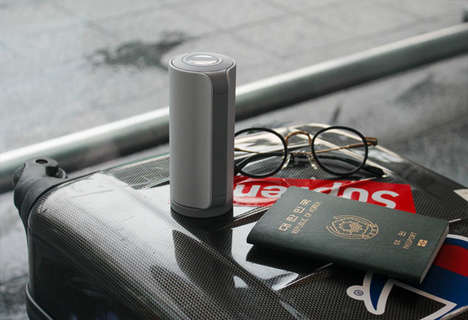 Storage space always seems to be limited no matter how hard one tries to strategically pack their suitcase for a trip, so the 'AIRDOT' portable luggage compressor is a handheld appliance that aims to help solve this issue. The device works with vacuum storage bags to remove all excess air and maximize the amount of space the user has to work with. The packaging appliance is reported to help create up to 70% more space in a suitcase, which makes it ideal for longer journeys where travelers require as much space as possible to keep items stowed.
The 'AIRDOT' portable luggage compressor weighs in at just 172 grams to ensure it doesn't add too much heft to suitcases and can also work outside of traveling to vacuum-seal storage bags at home.