Literary Preview Services : One Page a Day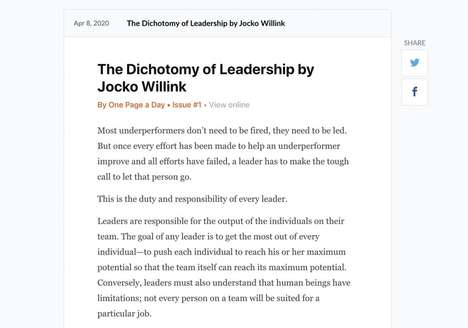 Finding and exploring new books can be a difficult task that not all consumers have the time for, so the 'One Page a Day' service is positioned to help make the process easier. The service works by sending users a single page of text from a different book every morning of the week at 7am for them to peruse upon waking up or on their commute to work. This will help them to get a taste for the text and decide whether or not they'd be interested in reading on.
The 'One Page a Day' service is ideal for those who want to incorporate more reading into their everyday routine and helps by putting the focus on a hands-off approach.