Illuminated Music-Reactive Vehicles : conceptual electric car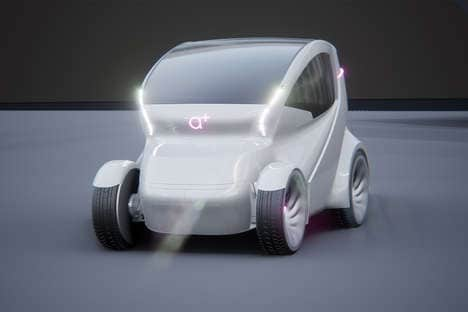 The 'IRIS' conceptual electric car has been designed by Arturo Tedeschi and Maurizio Degni as a transportation solution that integrates a vibrant aesthetic for onlookers to ogle at. The two-seater vehicle comes as a compact transportation solution that would provide drivers with a simple way to get around town, while also offering them a way to show off their personality. This is thanks to a reactive light-covered roof section that would allow drivers to sync it with their music to give other motorists and citizens alike a show.
The 'IRIS' conceptual electric car was modeled to fit in with the Volkswagen vehicle range and was digitally presented to the brand at the Future Technology for Car Design event.