Hidden Fee-Free Banking Services : digital-first bank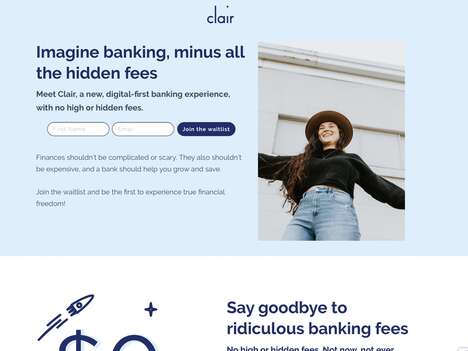 Tech-savvy consumers are constantly on the hunt for cost-effective alternatives to essential services, which is exactly what the 'Clair' digital-first bank keeps in mind. The banking service helps to make finances less daunting and scary, and will also do away with hidden fees as well as high fees associated with essential transactions that consumers need to make each day. The service doesn't require a minimum balance to take advantage of the fee-free model, and also has no AMT fees, no overdraft fee and no cash reload fee to boot.
The 'Clair' digital-first bank speaks to the increasing number of consumers who are looking out cost-free methods of maintaining their finances and eliminating their reliance on conventional services that can be quite expensive.