Handheld Hacker PC Units : Pocket PC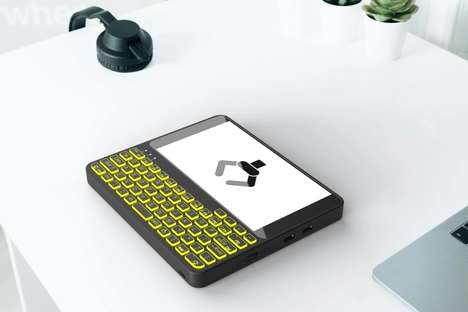 The Popcorn Pocket PC is a handheld computer for programmers and coders alike that will help to make equipment for mobile coding more suited for the needs of users. The system runs Linux and boasts a landscape oriented touchscreen display that offers crisp 1080p resolution, while the keyboard below has 59 keys that include function keys and more. The unit is powered by a 1.2GHz quad-core ARM Cortex-A53 SoC that's supported by 2GB of RAM and that boasts 32GB of internal storage.
The Popcorn Pocket PC has WiFI and Bluetooth for intuitive connectivity, and is finished with a 3,200mAh battery that will allow for long-term usage out of the house that can also be swapped out.