Garvin Nicholas | MND: Diego Martin Central | Mnd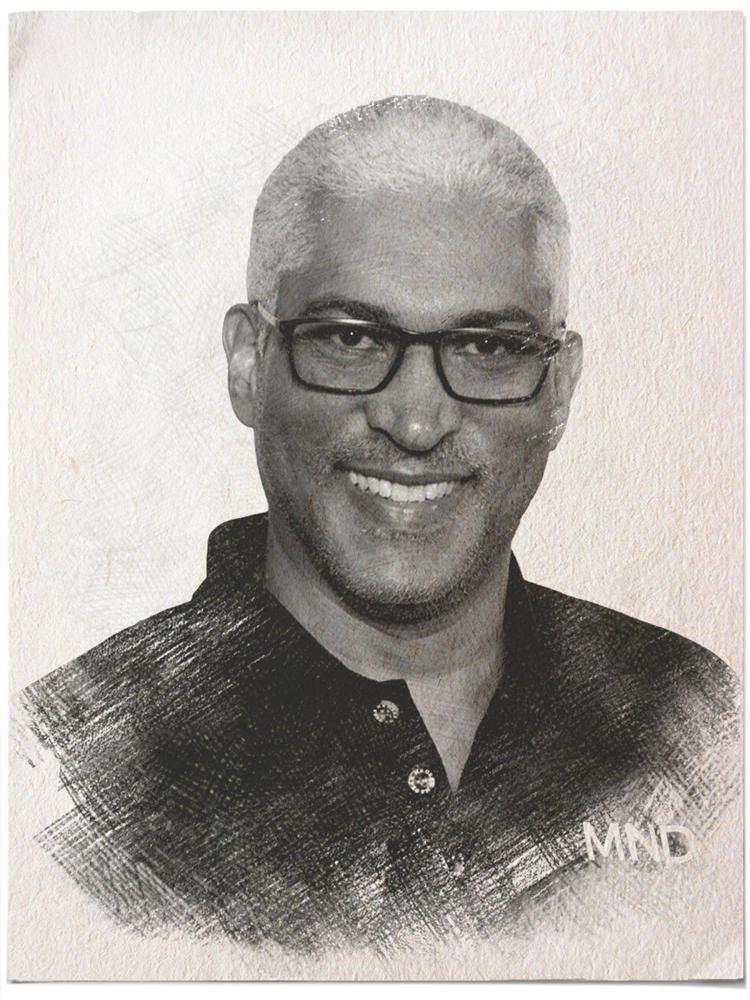 Garvin Edward Timothy Nicholas was born and bred in Maraval fifty three (53) years ago. For the last eighteen (18) years he has lived in Petit Valley with his wife and son.
Garvin's passion for service was first actioned in 1991, when he was appointed to an Advisory Council in Local Government which led to him being elected to the first Council of the Diego Martin Regional Corporation in 1992, as councillor for Moka/Boissiere#2, a position he held until 1996 when he didn't seek re-election.
Throughout his time in public service he has sought to improve the lives of his fellow citizens. One of his early accomplishments was to negotiate for the garbage truck to go to the top of Paramin to alleviate the hardship of residents who experienced great difficulty disposing of their garbage otherwise. He recalls how this simple act made a huge difference to the lives of the residents.
During the period 2010-2015 when he served as a non-elected member of the People's Partnership, he successfully lobbied to have the Paramin R.C. constructed, finally ensuring the provision of a safe and comfortable space for the children of Paramin to pursue their education. He was also able to get the recreation grounds all around the Diego Martin North East constituency furnished with proper lighting to allow for use of these facilities into the evenings. With the help of his colleagues, he was able to get water run to various communities and to commence projects that if completed by the present regime, would have alleviated much hardship now experienced by residents.
Garvin served as High Commissioner to the UK and Ambassador to Denmark, Finland, Germany, Norway and Sweden between 2010-2014. During his tenure, he successfully negotiated as part of a team headed by the then Minister of Foreign Affairs, the Visa Waiver for T&T citizens visiting the Schengen Region of Europe. He built up a strong community spirit among the diaspora, created many opportunities to showcase the culture of Trinidad and Tobago, liaised with key business leaders of multinationals based in T&T and protected the interests of developing States within the Commonwealth by ensuring that the "development pillar" remain in the new Commonwealth Charter. For his work, Garvin became the only Trinidad and Tobago High Commissioner to win the Ambassador of the Year Award from the Americas, which he accomplished for 2012.
While Garvin is committed to the sustainable development of Trinidad and Tobago as a whole, his primary focus is on Diego Martin. He believes that if Diego Martin can be transformed, it can become the model for the rest of Trinidad and Tobago to follow.
Garvin holds a Masters of Laws in Maritime Law from City University of London and a Bachelor of Laws from Oxford Brookes University, Oxford. He is a non-practising barrister of the Inner Temple and an attorney at law in private practice in Trinidad and Tobago.
Garvin comes to you with a depth of knowledge and experience combined with an unmatched passion to create a joyful, equitable, safe and prosperous society.
His journey to this point has not been smooth sailing. He has had challenges, disappointments and acknowledges that errors have been made along the way. He however feels that he is all the better for these experiences and can use what he has learnt to serve the people of Trinidad and Tobago generally and the people of Diego Martin specifically.