Five-Button Headphone Designs : Razer Opus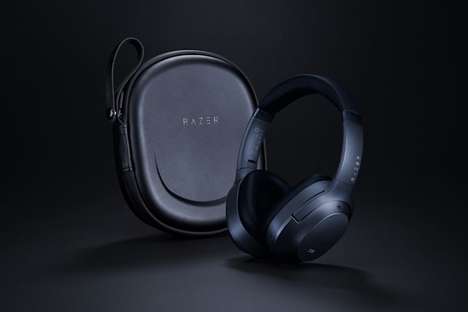 Razer has created a new pair of headphones, titled the 'Razer Opus,' which will feature noise-canceling properties and be equipped with THX audio. The Razer Opus is currently only available to Chinese markets, in 'midnight blue,' and 'classic black,' colorways. The pair is priced at approximately $225 USD, and the company has not yet indicated plans to release the headphones in other countries.
The Razer Opus has a five-button interface, which can be used to adjust volume, take calls, and toggle ambient sound on and off. The pair contains a 40 mm driver, and memory foam ear cousins. The pair also has two different microphones that care used to run the noise-canceling system.
Image Credit: Razer