Fitzgerald Hinds | PNM: Laventille West | Pnm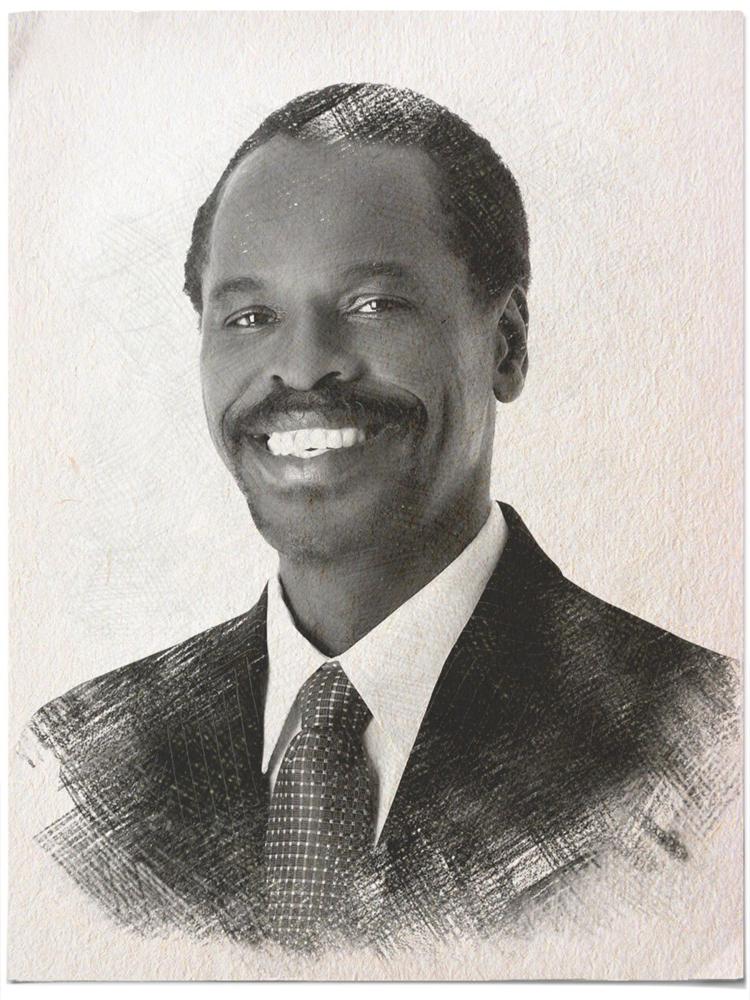 VISION: The vision of the People's National Movement for the country and the diverse communities that comprise Trinidad and Tobago is successful national development that results in a high quality of life for all our citizens. Our aim is to improve the quality of life and the standard of living of all our citizens towards what obtains in other developed societies. This vision embodies a dream to be shared with, and by, every citizen; a dream to hold true and a dream to will to reality.
The PNM's decision adopt Vision 2030 in order to revise and resume our march to developed country status through the resumption of social and economic development for the benefit of the Constituency of Laventille West and all others has my full support. Some years ago, in my capacity as Minister of State in the Ministry of National Security I had reason to share my thoughts on Vision 2020 and in face of the dire need to take our country back from the visionless and those who would pillage our fair land, I recommit to the PNM position, so clearly outlined even then, for all to see the vision, the plan, the road to implementation.
We see our people as innovators with a bias for action, translating our natural creativity into advantageous commercial positions in any field of endeavour. In the future, Trinidad and Tobago will be blessed with a highly productive, self-reliant, confident and patriotic people, who are driven by a value system of respect, discipline, tolerance, inclusion, ethics and spirituality. We will be a society of 'can do' and responsible individuals, empowered by our formal and informal learning systems, with universal access to information and communication technology.
This will result in higher levels of intellectual achievement, and lower incidences of lifestyle diseases. Poverty will be minimized and we will live in communities free from crime. Citizens will enjoy benefits that go beyond their basic needs of food, clothing and shelter so that all have opportunities to lead happy and fulfilling lives.
OUR CANDIDATE
Fitzgerald Ethelbert Hinds is an Attorney at Law in practice for more than 20 years. He was first elected to the House of Representatives under the banner of the People's National Movement in 1995, and served for 12 years as the Member for Laventille East/Morvant.
Born in 1956, a young Fitzgerald Hinds answered his first call to serve in the Trinidad and Tobago Police Service in 1976. By 1981 he was appointed a Training Instructor, schooling recruits in the art of weapons and the martial arts. He took his fascination with the law and the dispensation of justice to the Queen Mary and Westfield College, University of London in 1988 where he earned a Bachelor of
Laws Degree. In 1992 he obtained a Master of Laws Degree, specialising in Government and Constitution, and the Legal Education Certificate from the Hugh Wooding Law School in 1995.
Mr. Hinds served in Opposition between 1995 and 2001. From 2001-2002 he was Minister of State in the Ministry of Public Administration and Information and subsequently served as a Government Member until 2004. During the 8th Republican Parliament, he was appointed Minister of State in the Ministry of National Security and also in the Ministry of Trade and Industry.
When the PNM went into opposition in 2010, Mr. Hinds was appointed an Opposition Senator in the 10th Parliament and up until 2013 was a strong and eloquent champion of the people's interests in the Senate. He has debated some 35 bills making significant contributions to the outcome of legislation important to the administration of justice in Trinidad and Tobago such as the Kidnapping Bill, The Firearms Bill, The Police Service Bill, The Police Complaints Authority Bill and the Evidence Amendment Bill.
His deep caring for disadvantaged drew from him sterling contributions to the Constitution Amendment Bill, Equal Opportunities Bill, The Immigration Amendment Bill and the Homes for Older Persons Bill.
ELECT FITZGERALD ETHELBERT HINDS
I thank the people of Laventille West and the PNM for this opportunity to serve again as a representative of the people. I see this new opportunity as one to implement all that I have experienced and learned representing Laventille East/Morvant earlier in my career of service to Trinidad and Tobago.
The Laventille West Constituency covers four areas Prizgar Lands, St. Barb's, Sogren and Marcella Street. The PNM's plans were tragically cut off in 2010 but we now have an opportunity, with your help, to resume such programmes as:
• A redesign of the existing road network to make them safer and improve traffic flows
• Major refurbishment and construction to the community centres
• Renovate the recreation grounds on Erica Street, Wharton Street and Point Pleasant Park as well as the children's Play Park in Plover Gardens and the Corne rof Chinatown Extension and Upper St. Francois Valley Road
• Upgrades of the multi-court facilities in Trou- Macaque Planning, Mahagony Park and Picton Road
• Multipurpose Community Based Telecentres to provide residents with access to the Internet for students, researchers and other members of the community
• Senior Activity Centres to promote good health and active ageing.
As ever, my wish is to make a significant contribution to the advancement of the philosophy, aims and objectives of the PNM and to provide public service through this great organisation to the people of Laventille West.