Family-Focused Group Video Calls : Google Duo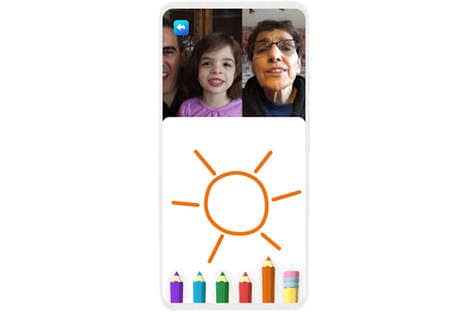 Google recently added a new 'family mode' to Google Dou, in order to better facilitate group calls. The new 'family mode' brings a number of features to Google Dou, including AR effects, and a draw feature. The effects will also be added to Android and iOS devices, as well as Mother Day themes.
Google also made the mute and hang-up buttons hidden by default, to prevent children from accidentally exiting the call. Additionally, the platform will look to introduce calls on web browsers in the near future. Where Chrome users can easily join calls, as well as send and receive invites.
Overall it is clear that Google is prioritizing functionality, at a time when demand for video calling is at an all-time high.
Image Credit: Google