Elegant Futuristic CD Players : CDend CD player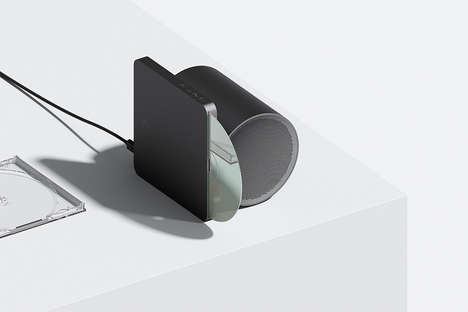 Listening to music via a streaming service has become commonplace, but the conceptual 'CDend' CD player by 250 Design aims to bring back a multimedia relic to let users enjoy their favorite mixes and albums in a more intentional way.
The CD player features an ultra-slim unit for loading discs and is paired with a tubular speaker, while the top section highlights the control buttons. The unit is meant to be positioned almost anywhere and could even be placed on a bookshelf where books or CDs are stored to help it keep things organized on a daily basis.
The conceptual 'CDend' CD player targets nostalgic consumers who are still holding onto their CD collection and require a way to play it as disc drives continue to disappear from existing audio solutions on the market.