Efficient Stimulus Payment Tools : Stimulus Payment Tool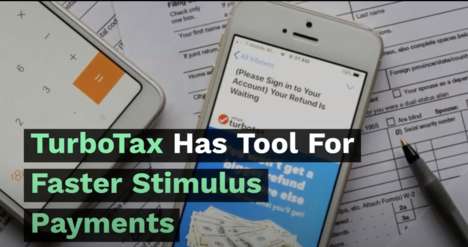 In light of the COVID-19 pandemic and its global financial implications, online tax preparation service TurboTax has rolled out a stimulus payment tool in collaboration with the IRS. As of right now, there are roughly 10 million people in the United States who are not required to file taxes and about 80% of these individuals are eligible for a stimulus check.
The new stimulus payment tool is a digital solution that is intended to expedite the process of fund delivery to non-filers and "help people send the IRS a minimal tax return to ensure payment." The option for direct deposit is also available and strongly recommended. The tool is available at the TurboTax Stimulus Center.
Image Credit: YouTube Screenshot @PYMNTS Media