Eco-Friendly Air Purifiers : silent air purifier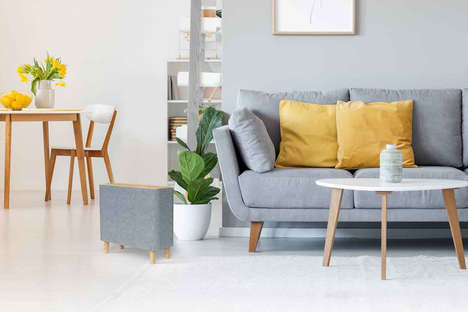 The OneLife 'PureOne' silent air purifier is a powerful air cleaning solution for the home or office that will work to clean spaces of pollutants and particles in the air, while putting a focus on an efficient, waste-free design. The air purifier is built with a plasma field technology filter that will capture pollutants without creating harmful ozone emissions; the filter is capable of being either washed by hand or put in the dishwasher to eliminate disposable alternatives. The unit also runs completely silently to not disturb inhabitants with any noise.
The OneLife 'PureOne' silent air purifier features an exterior design that's finished with textile and wood for added style, and is compatible for use with voice assistants including Google Assistant, Siri and Amazon Alexa.