Driver Assistance-Integrated Car Releases : Audi A4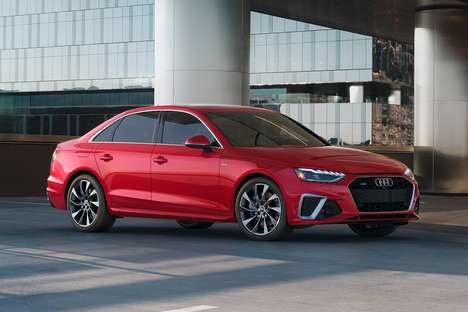 The 2021 Audi A4 and A5 received a number of upgrades from the company, including hybrid integration. Both of the models were reworked inside and out and new technical features, as well as driver's assistance technology, were added to the vehicles.
Audi's A4 and A4 model come with Apple CarPlay, a lane departure warning system, lane assistance, adaptive cruise control, and a top-view camera. The Convenience package also comes with front and back parking sensors and a heated steering wheel.
The Audi A4 and A5 are both powered by a four-cylinder engine, which now has 13 extra HP, as well as a mild-hybrid electric system. Additionally, other options are available including the A4 TFSI, featuring a Quattro Four-Wheel drive standard.
Image Credit: Audi