Discreet Domestic Safety Services : unsafe at home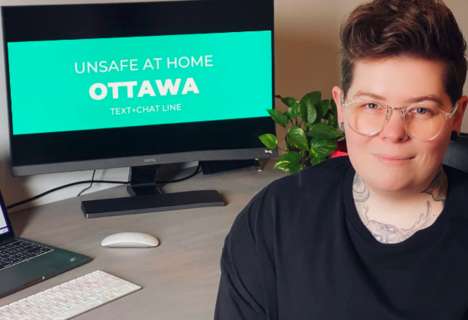 As social distancing and staying at home is encouraged during the COVID-19 outbreak, services such as Unsafe at Home help victims of abuse reach out for help. With the current circumstances, there are limited opportunities to seek help and the Ottawa Coalition to End Violence Against Women aims to create more accessibility around that.
Working alongside Crime Prevention Ottawa, the Eastern Ottawa Resource Center, and the Interval House of Ottawa resulted in a text and chat service. Communication is entirely confidential with encrypted technology to protect data. On the other end of the chat are support workers and trained counsellors, creating plans to reduce risk, find services, talk about ways to cope, and more.
Image Credit: Unsafe at Home Ottawa