Digital Office Space Platforms : knock virtual office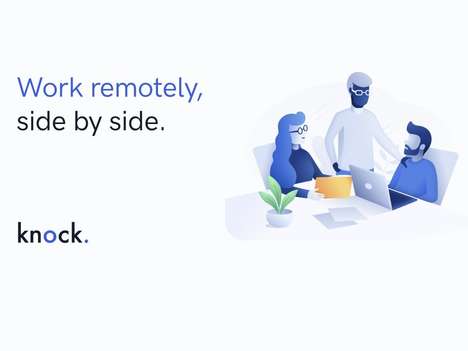 Working from home usually means having a somewhat disconnected daily schedule from colleagues, which is something that the 'Knock' virtual office platform aims to help change. The platform works by providing team members with a digital space that looks like an office to let them work at their desk, take meetings in a board room, take a break in the kitchen and more. This will bring about a more immersive experience for employees when working remotely and also aid with keeping everyone connected.
The 'Knock' virtual office platform speaks to the increased number of consumers working from home and helps them with their transition from professional spaces to staying at home with a fun, interactive experience.