Dexter Nicholls | MND | Mnd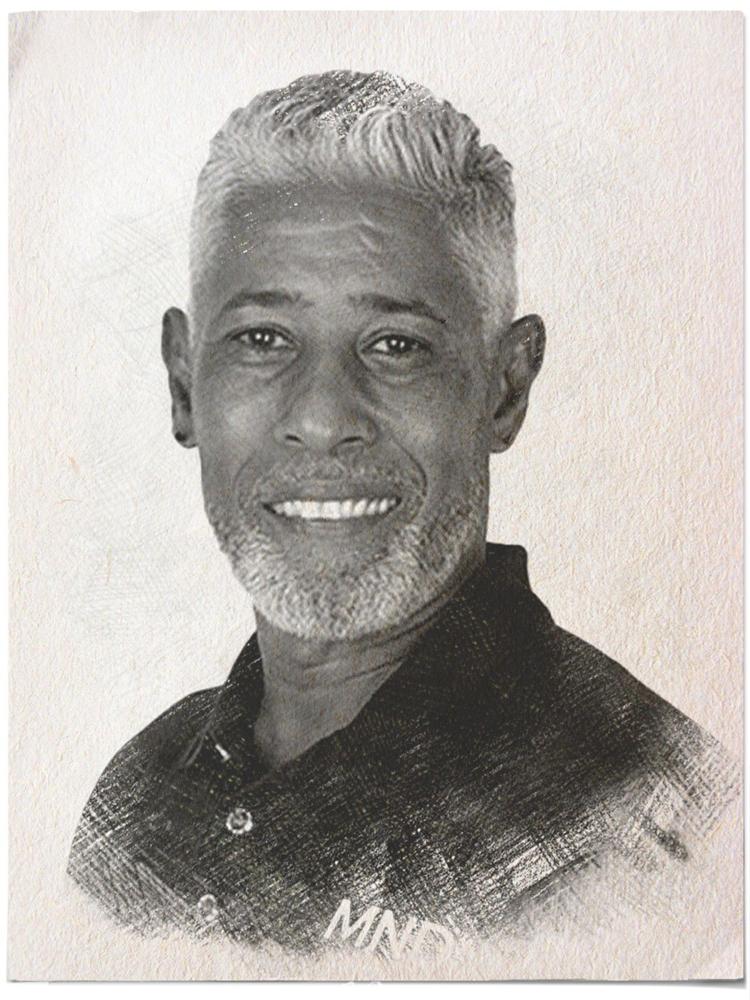 Dexter Nicholls is currently a farmer and entrepreneur who owns and operates a small business within the agriculture and agro-processing sector. Dexter made the transition from employee to farmer in the year 2012 when he left his corporate job at Tracmac Engineering as Sales Consultant within the Construction and Mining Division. Dexter always wanted to explore his passion for agriculture and creativity and felt that food security and sustainability was the best option for the future of his family and himself.
Dexter was born in Arima and started his early education at Arima Boys R.C. He then continued to Five Rivers Junior Secondary and then on to Mucurapo Senior Comprehensive when he moved to Diego Martin in 1978. Dexter worked through several jobs from merchandising and loading trucks in his younger days to air conditioning and small engine repairs to becoming a diesel mechanic and landing a position at Tracmac Engineering in 1991. Through hard work and dedication, he worked his way up within the organization finally ending his stint as a Consultant for the Construction and Mining Division.
Since 2012 to now Dexter has been faced with serious personal challenges within the agriculture sector. His most recent rise to the political landscape was borne out of his own personal struggles and a yearning for policy reform where efficiency, effectiveness, innovation and creativity is the mantra by which the society resonates. Being a once disenchanted non-voter for many years, Dexter has a strong desire to be part of a movement for meaningful change for the youth of Trinidad and Tobago, starting within his hometown of Diego Martin.
Serving the community with integrity, transparency and humility are some of the values which seem to be lost and Dexter is passionate to see a return to integrity in public office. His alignment with the Movement for National Development (MND) and Garvin Nicholas is the start of this movement for meaningful change; sustainable development and humility and integrity in leadership.
Dexter believes in a very powerful quote by Martin Luther King Jr. that states; "Our lives begin to end the day we become silent about things that matter". The change starts with us. Let us not go silent