Customizable Noise-Cancelling Earbuds : WF-SP800N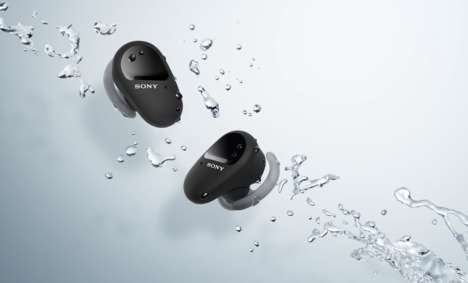 Sony has added the WF-SP800N earbuds to its range of truly wireless earbuds, with the WF-SP800N positioned as a mid-range option that's meant to balance full high-quality sound, noise-cancelling tech, and a sleek design with a competitive price tag that makes the earbuds stand out in the market.
Designed for active users, the WF-SP800N earbuds are meant to withstand sweat and moisture—making them perfect for the outdoors as well. The earbuds also feature handy touch controls, and even boast Adaptive Sound Control, which detects the type of environment that the user is in, and adjusts the sound the suit it. Users can also customize these settings themselves, so that their most frequented locations can be added.
Image Credit: Sony