Cryptocurrency Wallet Cards : HASHWallet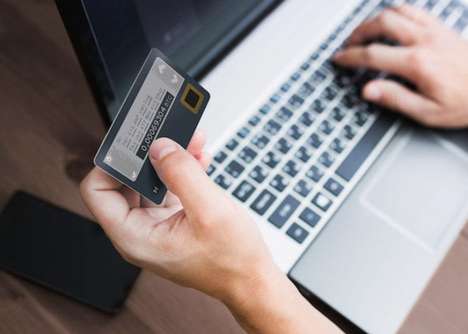 The 'HASHWallet' is a connected cryptocurrency wallet for users who are looking to take more control over their security and their digital currencies as they go about their daily routine. The credit card-like device has a large e-ink display that can be used for easily cycling through the various currencies that are stored in the wallet. The unit is also outfitted with a biometric fingerprint reader for preventing unauthorized users from gaining access to funds.
The 'HASHWallet' can be completely managed from the accompanying smartphone app, but will work to protect currencies from hacks or theft by storing information separately. The device is part of the increased demand for cryptocurrency-friendly hardware as its becomes a mainstay part of the everyday consumer lifestyle.