Configuration-Free Routers : mesh WiFi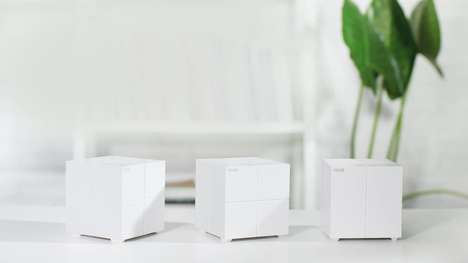 The Tenda Nova MW6 Mesh WiFi System is an advanced networking solution for users seeking out a low-cost way to enhance the connectivity capabilities of their Internet service. The system works with a series of individual router units that all link together using MESH technology to create an ultra-strong WiFi connection that will easily reach up to 6,000 square feet of space. This will accommodate larger homes and even outdoor areas to prevent connectivity dead zones from ever being an issue again.
The Tenda Nova MW6 Mesh WiFi System doesn't require any lengthy configuration to be setup to make it suited for amateur or advanced users and supports up to 90 devices being connected at once to make it smart home-friendly.