Collaborative Virtual Auditoriums : microsoft teams together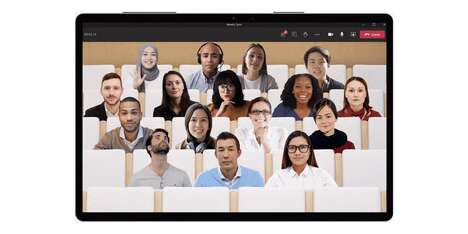 Microsoft Teams' Together mode offers a change to the way people on a video conferencing call appear on-screen, helping to create less disparity. Across the most popular video call platforms, tuning into a group video call sees individuals segmented into individual boxes but this new mode for Microsoft Teams unites video conference call participants.
Microsoft describes this new feature as one to enhance connection between users and reduce meeting fatigue. The virtual meeting experience relies on AI segmentation technology to digitally place participants in a shared background, which makes it feel more like everyone is in the same room. This new mode is first being introduced with an auditorium view, which has the potential to appeal to teachers and students who want to make meetings more engaging.
Image Credit: Microsoft