Clutter-Reducing Charging Stations : Air Omni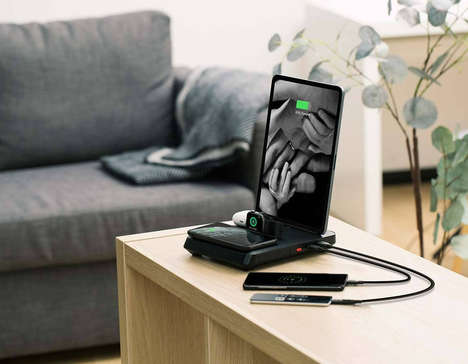 The PITAKA 'Air Omni' charging station is an all-in-one power solution for Apple device users that will enable them to keep all of their devices powered up at the same time. The unit features a six-in-one functionality that will deliver power to devices through physical connections thanks to USB-A and USB-C ports, while also utilizing wireless charging functionality to boot. The charging station is wrapped in aerospace-grade Aramid that delivers a lightweight feel that's smooth, lightweight and durable enough to stave off the effects of daily use.
The PITAKA 'Air Omni' charging station will help to drastically cut down on cord clutter and, while great for the bedside table, is also ideal for workstations to keep devices powered up during the workday.