Built-In Control Privacy Cameras : Circle View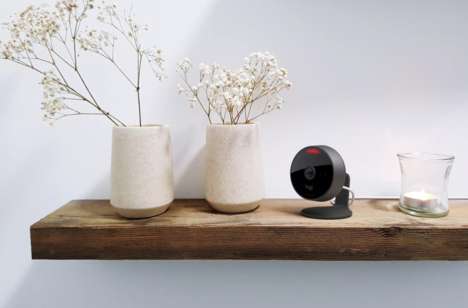 After releasing the Circle 2, Logitech created an updated version called the Circle View that connects the security camera to Apple's smart home system, HomeKit—which it relies on to function. With the new design, the camera can easily be set up at home with a few simple steps, allowing consumers to put it to use right away.
Through its connection with HomeKit, the Circle View security camera is able to store the footage that it records on iCloud, where consumers will be able to check out recordings they might have missed. The system also allows for a number of alerts, and is able to decipher the difference between people, animals, and vehicles.
The security camera covers a 180-degree field of view, records at 1080p, and has an impressive night mode that allows it to record infrared footage in the dark "up to 15 feet away." As the camera relies on Apple's system, it requires consumers to have an iOS device in order to use it.
Image Credit: Logitech