Branded Virtual Islands : tourism marketing campaign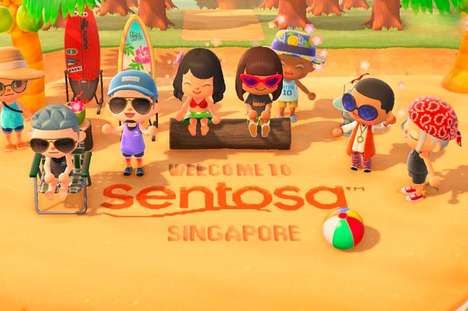 It's unclear when the travel industry will look as it once did and in the meantime, the travel industry is being challenged to get creative when it comes to tourism marketing campaigns. The newly released Animal Crossing: New Horizons has become a popular way for brands to virtually reach Gen Z and nostalgic Millennials and Singapore's Sentosa Island is welcoming visitors to the very first branded island on the game.
Daily, Sentosa Crossing opens 36 slots for registration so that small groups can go on rides and attractions that are modeled after the real-world Sentosa Singapore. On the virtual island, players can enjoy everything from open-air yoga sessions to beachside bars, trails, flower gardens and its relaxing resort and spa.